Products
Blabbelon Talk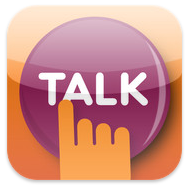 If you want to communicate with someone to get a specific message across, there's no better way than to pick up the phone. But there are times when you want to shoot the breeze, or just listen in. Blabbelon Talk is private service that helps people gather and communicate using extremely high voice quality, much better than your regular cellphone. Best of all, it's completely FREE . Blabbelon has been available through standard internet browsers for a while, and sure you'll find web Blabbelon full of even more great features at Blabbelon Talk, but now you can keep chatting even when you're out and about with your iPhone and iPad.
The Blabbelon Talk works great on any iPhone, iPod Touch and iPad running iOS4, and will let you communicate via 3G or WiFi. So much easier than conference service, you can have a bunch of friends, all in one chat. Once you're logged in, communicate with your contacts either from your mobile device or your PC or MAC via web or installable binary app.
Blabbelon Talk makes it easy to connect, with very large groups of people, and even easier just to hang out. Blabbelon Talk uses push-to-talk, which means people take turns speaking by pressing the big 'TALK' button on the screen. You can talk to 10's, 100's and even 1000's of users simultaneously. This means that you can be on Blabbelon Talk with your many friends, family and professional contacts either one-on-one, or in groups - just the way you want it for as long as you want.
What's great about Blabbelon Talk is that you never have to "hang up" . . . keep Blabbelon Talk running, then all you ever have to do is push the button to say "hello"
To find out more go to Blabbelon Talk. To download for FREE, please see App Store link below.

Juggle Monster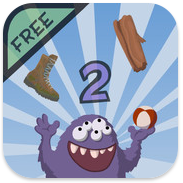 Do you want to take a break from your hectic day? Join our purple monster as he tours the globe juggling everything from cotton candy at a circus, to a king's crown in a medieval castle, even to a ship anchor under the sea. Unfortunately, everywhere he goes angry birds are trying to destroy his fun by dropping rocks on his head. Can you help?
Be warned, after a long session of juggling our purple friend gets really hungry! He will eat everything in sight if you don't watch out.
Why not take a break from you long busy day, and hang out with our juggle monster. You deserve it!